Home Improvement Loans
Home Improvement Financing for Military Members
If you are looking for financing for your home improvement, Military-Loans.com has many loan options for members of the armed forces and their families. These home improvement loans offer fixed rates, affordable payment plans, and the length of the loan can be tailored to your preferences.
A home improvement loan can offer better interest rates and better monthly payments than a credit card. If you need the cash to repair leaky pipes, to replace an air conditioner, or build a new addition, applying for one of our home improvement loans can be the most cost effective option. After all, funding even a minor home renovation or remodeling project can be expensive. Don't plan on doing the home repairs yourself? A home improvement loan can also fund contract labor.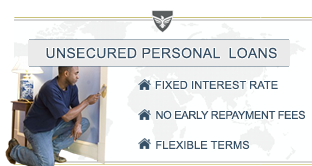 Once approved, cash will be directly deposited into your bank account so that you can begin renovating your home. Our financing options can provide military personnel, members, and families fast and affordable loans for their home improvement needs. Members and spouses of all branches and ranks may apply.
Military-Loans.com offers online military loan and credit card options to those who have served honorably in ANY branch of the US Armed Forces, as well as their families.
Borrow up to
$40,000
* at rates starting from
6.99% APR
* with a military personal loan* depending upon credit history
or